Sometimes the best things in life truly are free.
Tree branches
can be found just about anywhere, yet have the power to create some of the most unique looks within a space. Whether they are displayed in their most natural state or decorated to create a desired look, the feel is always so organic. I have seen branches used in some really fun ways and I could not help but to add these looks to the list of
creative soul accomplishments by designers seeing beyond the natural.
Branches of Drama
- I mean really, how great is this look! Thick white branches against this bright red and the fun rug below, just incredible!
Commanding Presence
- These perfectly positioned branches take center stage, giving the room even more height and an airy feel. Absolute visual delight!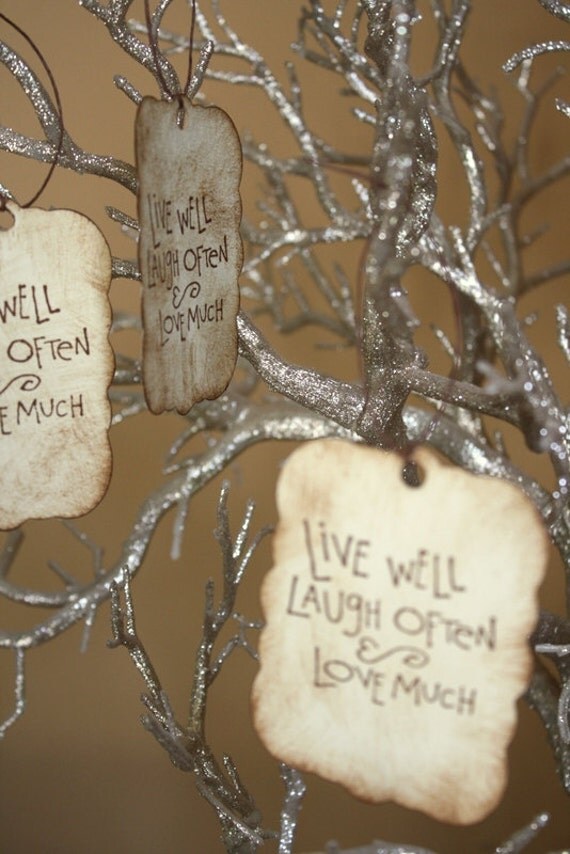 Branch Hangings
- Little cards filled with words held by clothes pins or strings, give this display of branch use endless
creative purpose.
The look could easily be pulled off with small photos or whatever else comes to mind.
Branching Side Table-
So I just love this! This states an all new meaning to the words "bringing the outdoors in". These tall beauties of nature are the perfect match to the rug and head board.
Twigs of Light-
Taking center stage above this table these twigs have been used to create a chandelier of natural beauty.
Source:
http://www.elledecor.com/design-decorate/chic-shimmering-chandeliers-66067-2#slide-4
Thanks again for stopping by!
Weekend best to you!
Antoinette,
" Making it happen with every PUSH"
Photos Via:
www.houzz.com
, &
www.esty.com